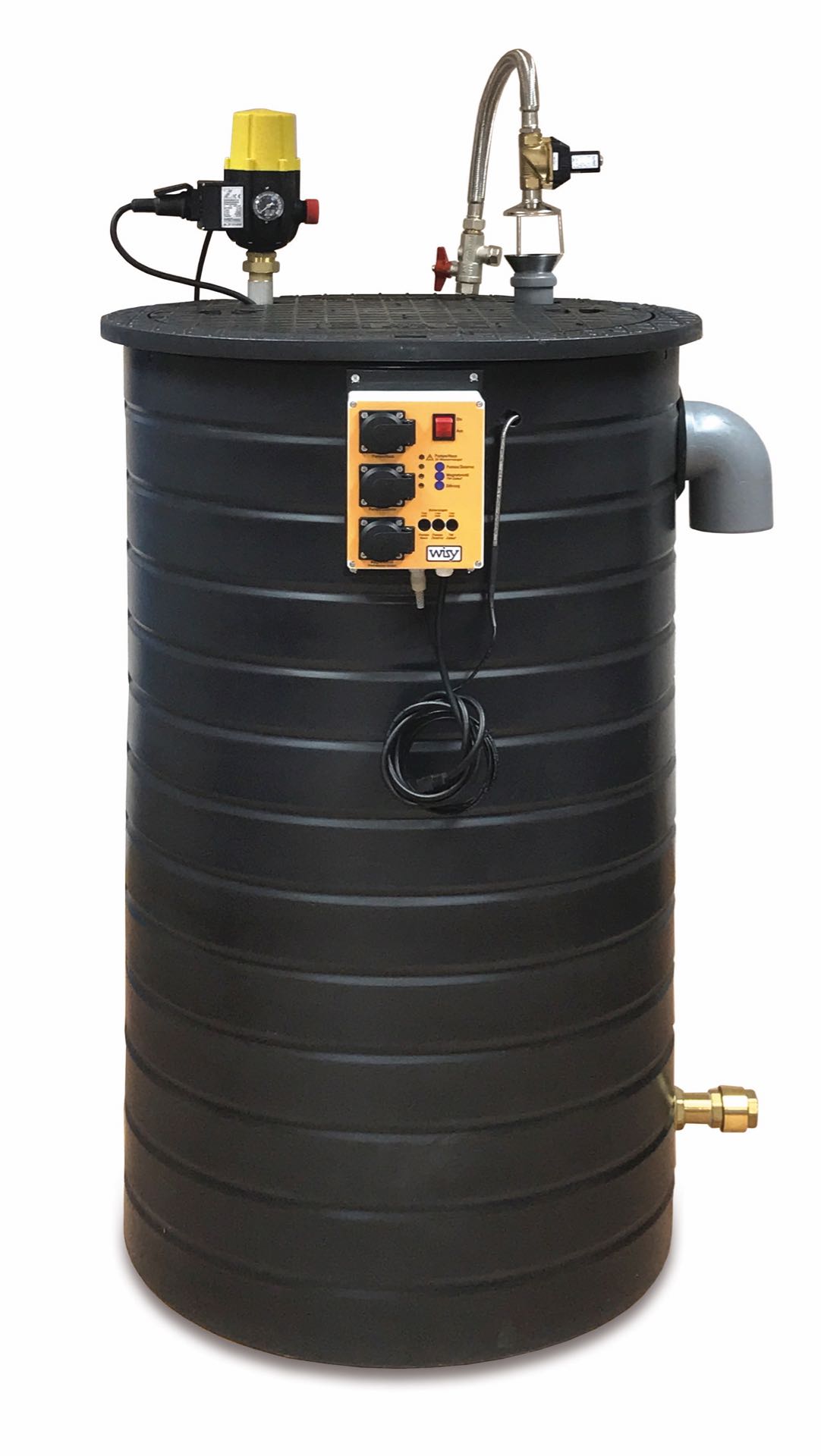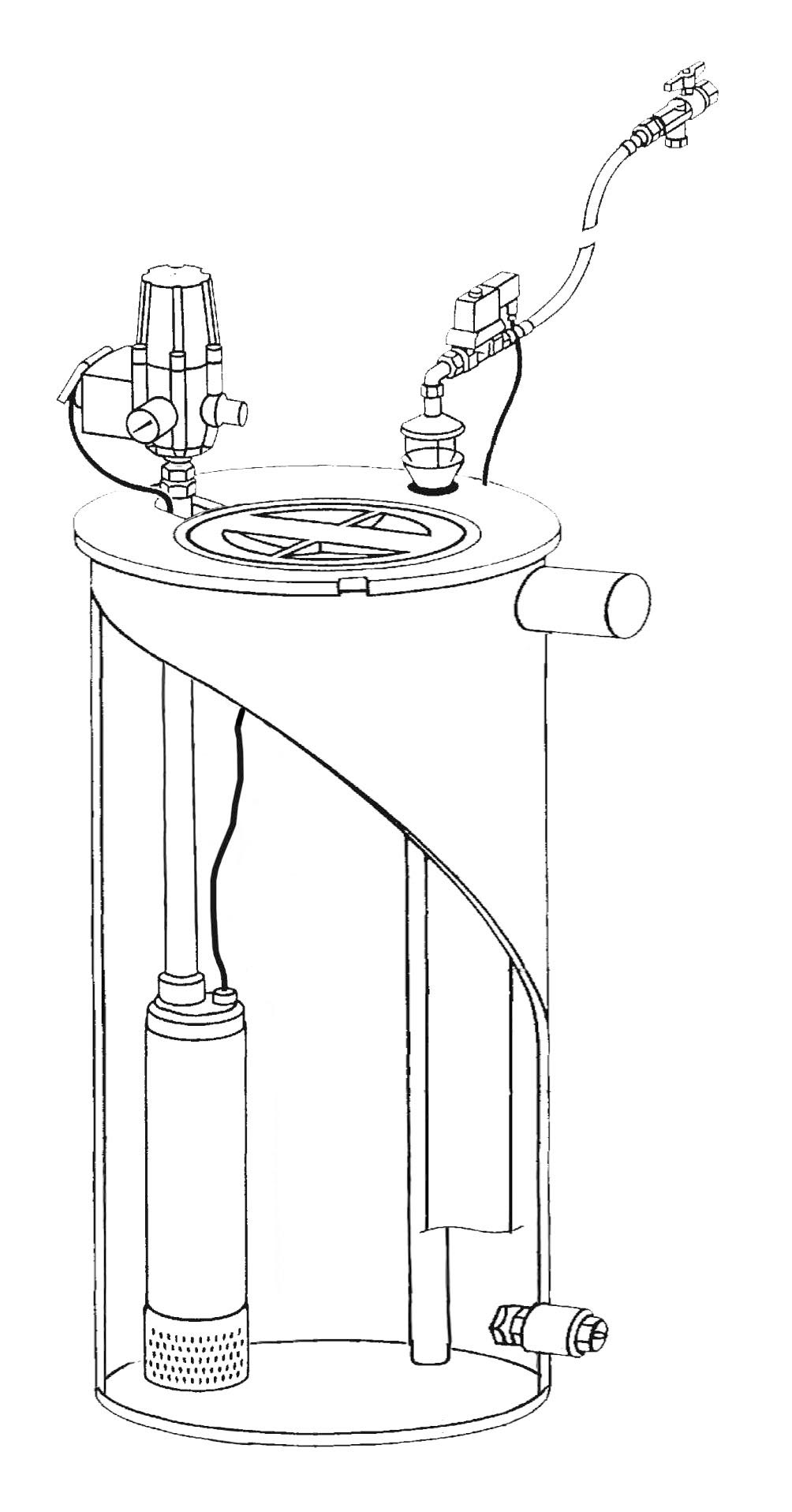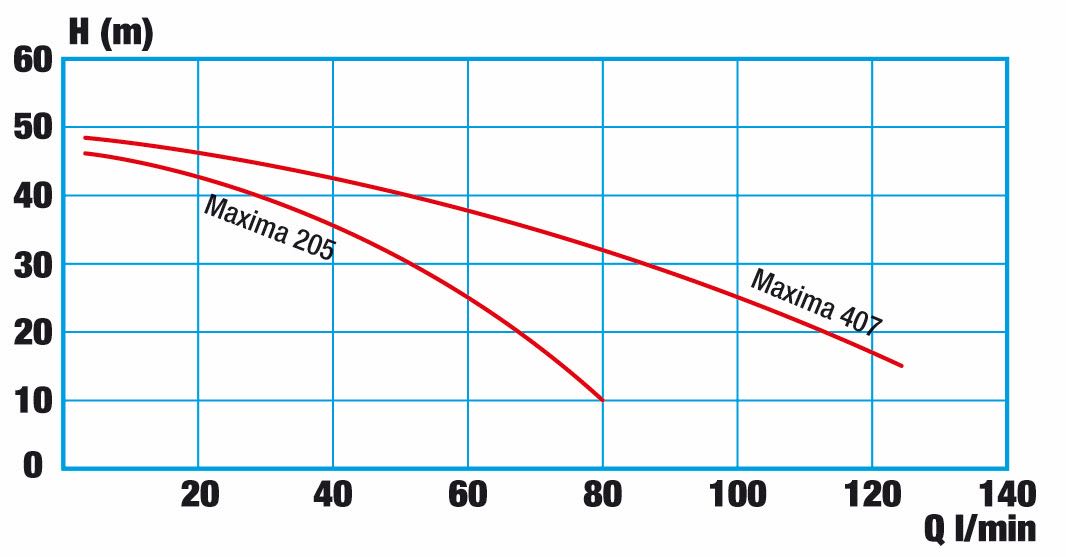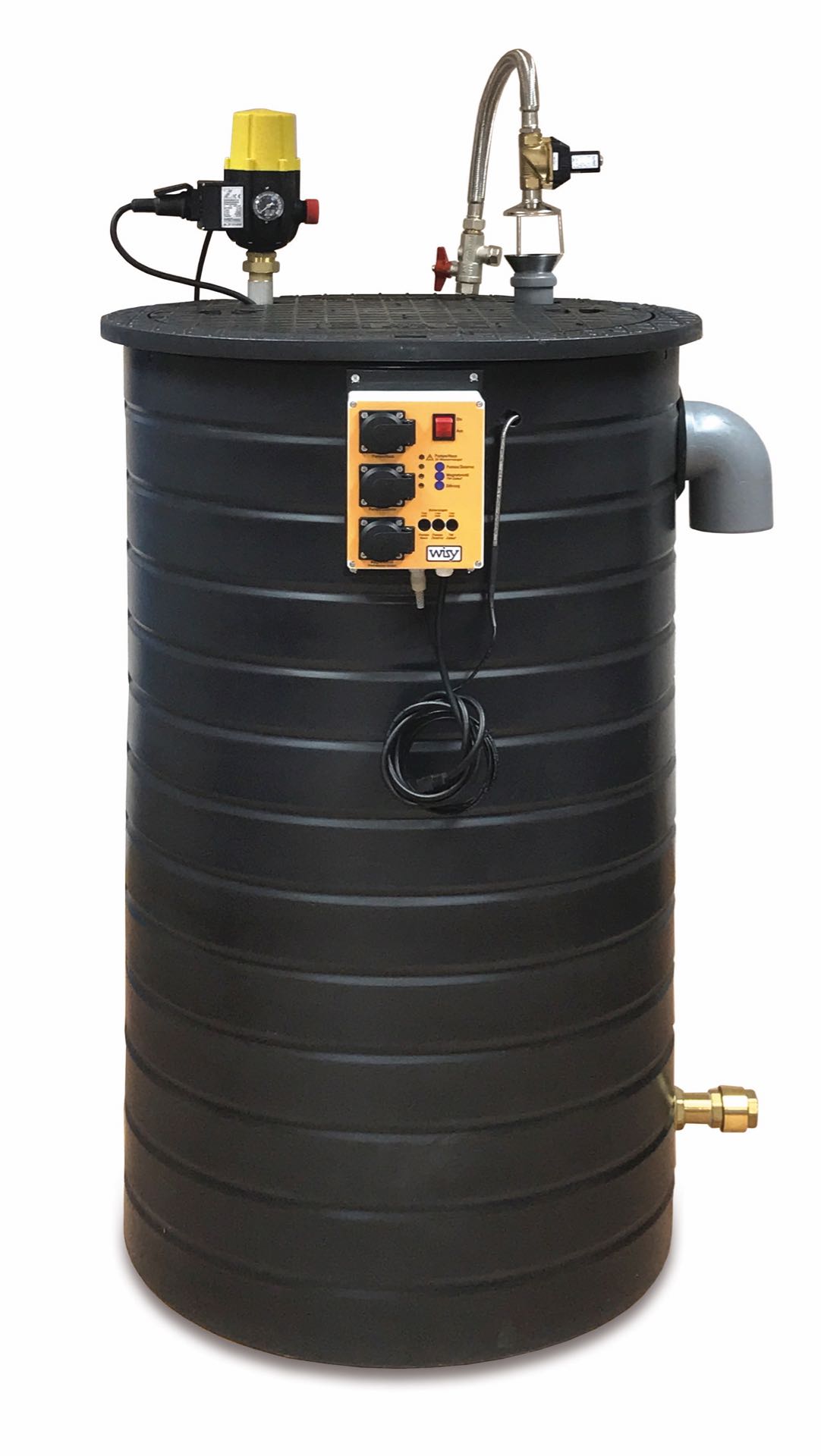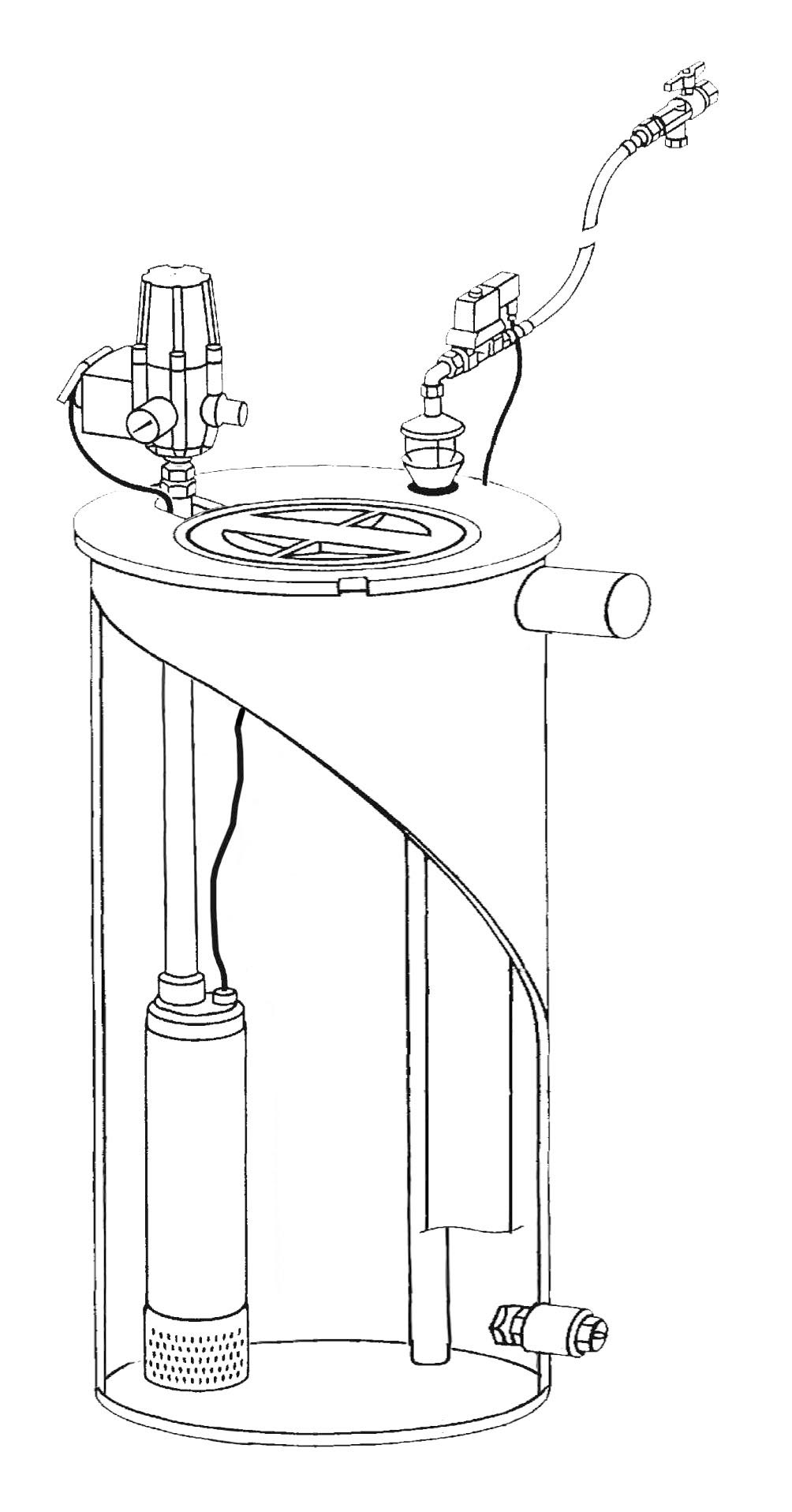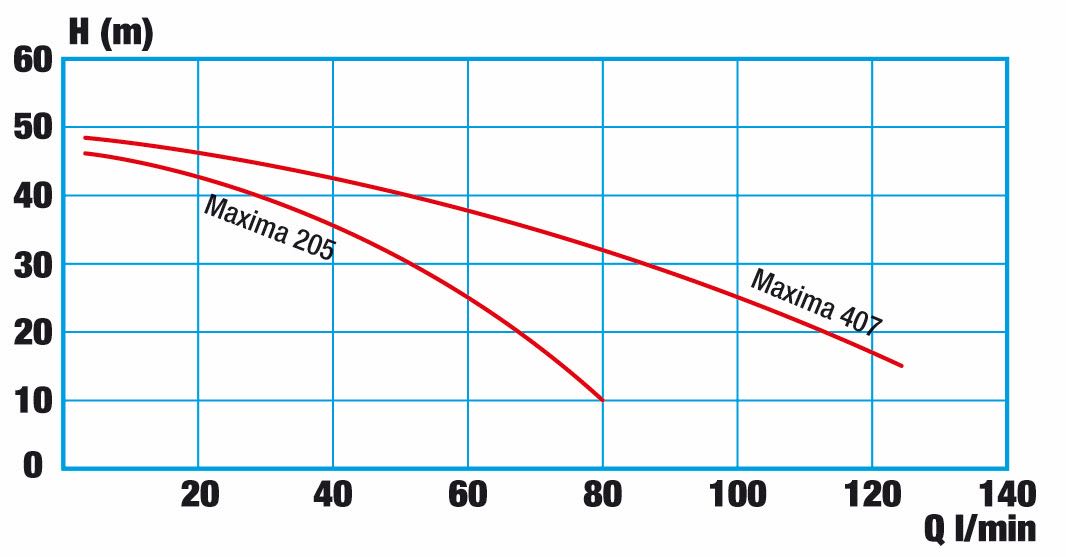 Maxima rainwater unit
Fully automatic rainwater unit for supplying 2-8 households or commercial and industrial buildings with rainwater

High supply and operating safety due to 350 litre buffer volume

Ready-to-plug-in system, requires no electrical work

Replenishment of tap water via the replenishment tank in the wall-mounted unit

With ZETA 02 pump controller: Less than 0.2 watts in standby mode.
Available, delivery time: 1-2 weeks
The Maxima rainwater unit ensures a high supply capacity thanks to the large hybrid tank. In doing so, it combines all components required for operating the rainwater supply according to the two-pressure pump principle. The rainwater is pumped from the rainwater storage tank into the buffer tank of the hybrid system by means of the underwater charge pump. From there, the submersible pressure pump supplies the consumption points. Drinking water is replenished directly into the unit's hybrid tank as required, buffer volume 350 l for high demand peaks. Complies with DIN 1989 and DIN EN 1717.

Dimensions
Volume: 350 litres
Overall height: 1.54 m
Diameter: 0.77 m
The installation and operating instructions for this product are provided in German and English only. By purchasing this product, you agree to this.
The payment is uncomplicated in our store! You can find detailed info about payment and shipping here. We offer the following payment methods:
Ships Worldwide
FREE DOMESTIC SHIPPING
Once your order is placed, you will receive a confirmation email letting you know that our fulfillment team has received your order. Once your order is fulfilled, you will receive an email notification with your tracking information. Shipping fees are non-refundable in the case of returns. We ship with:

| Product | Article number |
| --- | --- |
| Maxima 205 control unit fixed to the unit | ZE 9901 |
| Maxima 407 Control unit fixed to the unit | ZE 9903 |
Hybrid unit in the house:
Capacity 350 l, with emergency overflow DN 100
multistage submersible pressure pump, Multigo 205 or 407 with rubber base
automatic switch Zeta02/V with manometer
electronic control unit
automatic drinking water feed
free drinking water outlet (1⁄2" for Maxima 205, 3⁄4" for Maxima 407), with solenoid valve, ball valve and safety strainer
Non-return valve in rainwater feed line
Hose connection set for Maxima, consisting of connecting hose 0.50 m, 1" O.D., brass ball valve with IT, (3⁄4" for Maxima 205, 1" for Maxima 407)
Marking set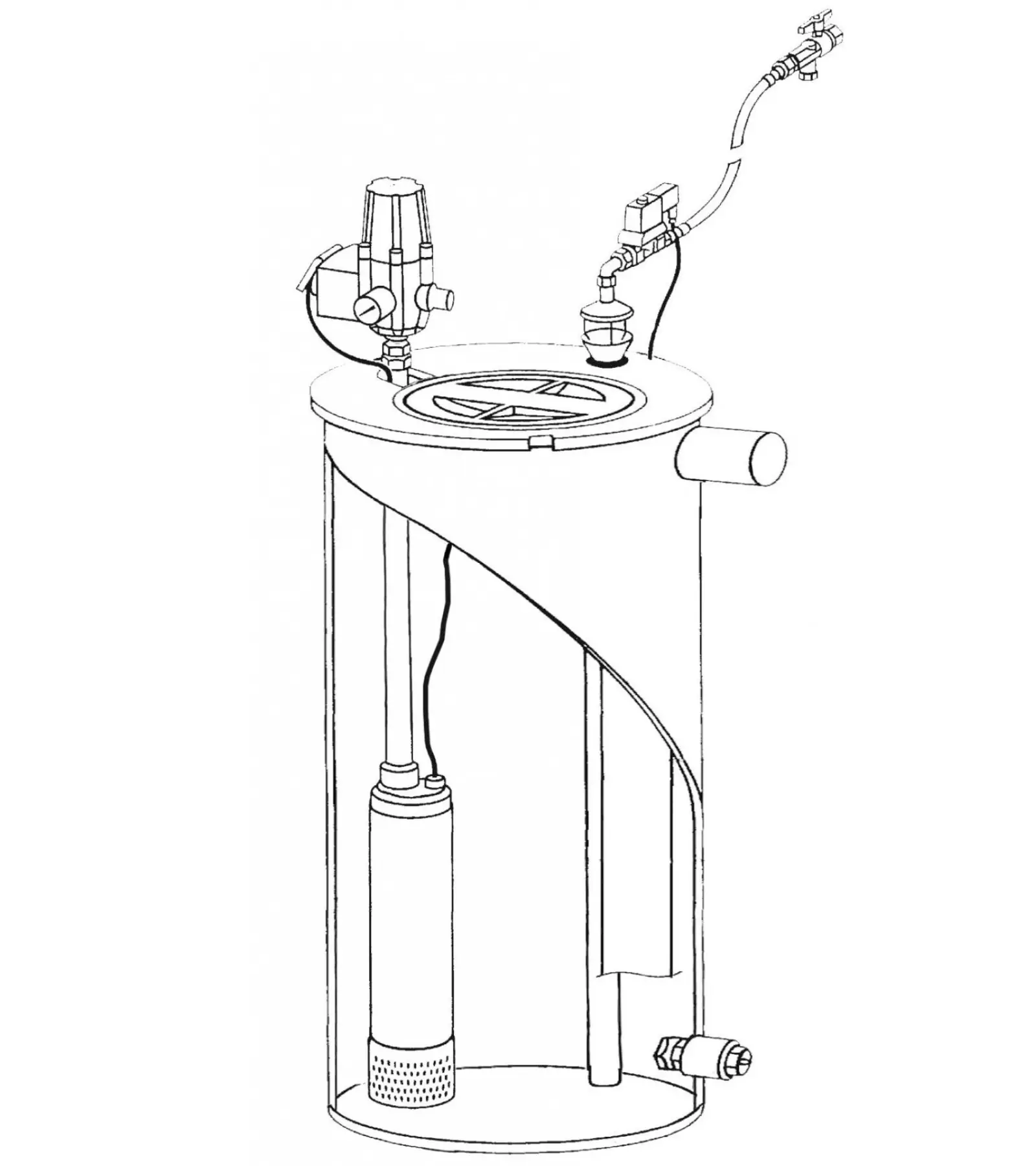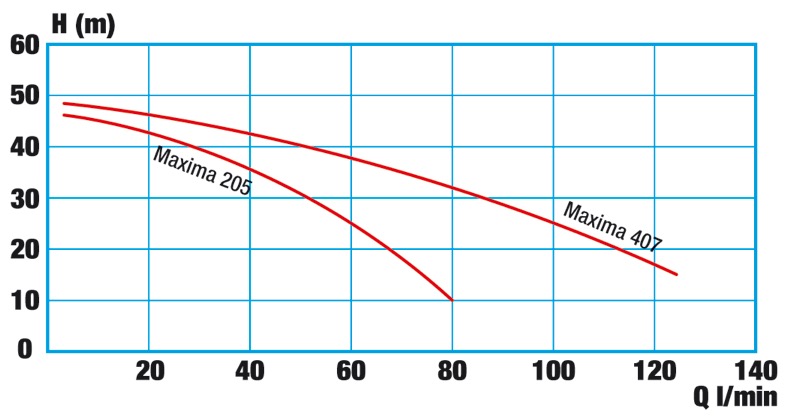 Dimensions:
Container diameter: ø 700mm
Height container: 1.225mm
Total height 1350mm
Storage tank equipment with:
Provedo-Doc (VX) submersible charging pump with permanently mounted vertical float switch, 15 m connection cable, 1¼" nozzle with non-return valve on the pressure side, 3 m support cable and hook screw.
stand plate 22 cm x 22 cm for submersible pressure pump, made of stainless steel
Floating suction fine filter made of stainless steel, mesh size 0.3 mm, with 0.75 m highly flexible suction hose