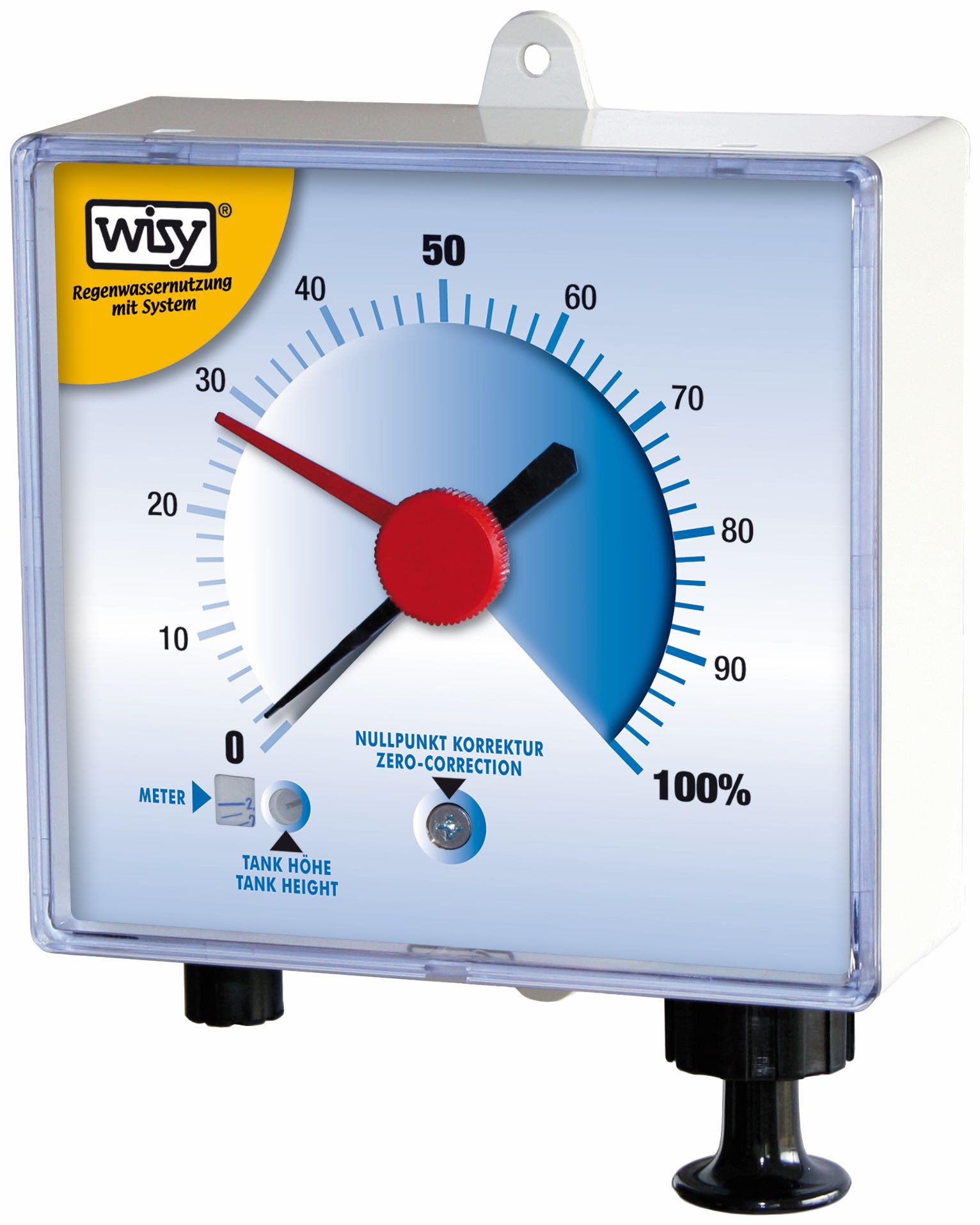 Level indicator
No battery or power connection necessary

Maintenance-free, solid technology

Easy handling
Available, delivery time: 2-5 days
The pneumatic level indicator with manual pump actuation is supplied including a 20 m measuring line and mounting parts . With this level indicator , remote measurement of up to 50 m is possible. It is infinitely adjustable and suitable for tanks with a maximum water level of 1 to 2.5 metres.
A great advantage is that neither a battery nor a power connection is required for the level indicator. Thanks to its maintenance-free and solid technology, it is reliable and durable. The handling of the pneumatic level indicator is simple and intuitive, so you can easily monitor the water level in your tanks.
The payment is uncomplicated in our store! You can find detailed info about payment and shipping here. We offer the following payment methods:
Ships Worldwide
FREE DOMESTIC SHIPPING
Once your order is placed, you will receive a confirmation email letting you know that our fulfillment team has received your order. Once your order is fulfilled, you will receive an email notification with your tracking information. Shipping fees are non-refundable in the case of returns. We ship with:

| | | |
| --- | --- | --- |
| Level indicator | pneumatic | FA 9910 |
Overview
The level indicator provides a precise and independent indication of the level of your cistern, as a percentage of the fill level, regardless of the tank shape. This pneumatic gauge is suitable for remote measurement up to a distance of 50 metres.
The impact-resistant plastic housing ensures a robust and durable construction. The level indicator is supplied with a 20 m measuring line and matching mounting parts so that you can easily install it on your tank. The measuring accuracy is +/- 3% of full scale, thanks to the linear capsule spring that ensures precise measurements.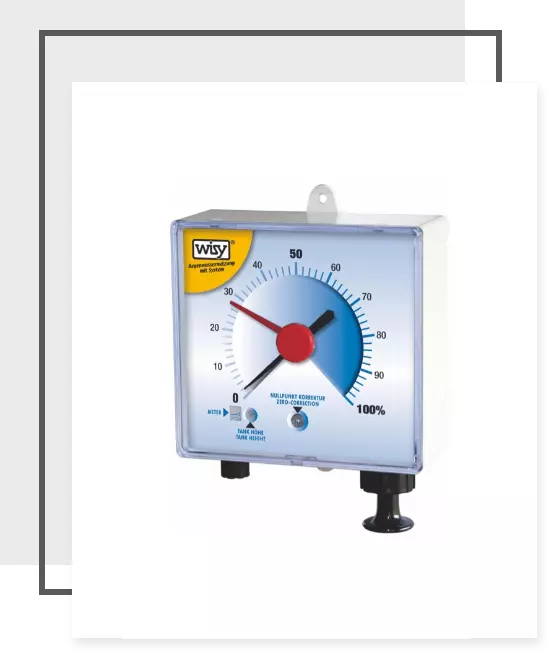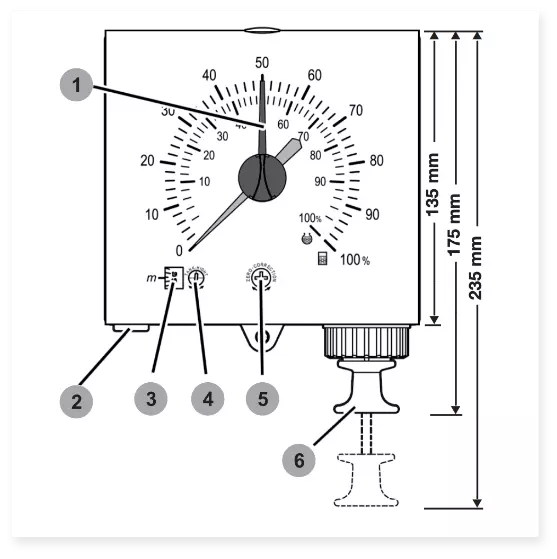 Pneumatic measuring process
Measurement of the hydrostatic ground pressure depending on the filling level of the cistern.
2 years warranty
We offer a WISY guarantee of 2 years for our pneumatic level indicator.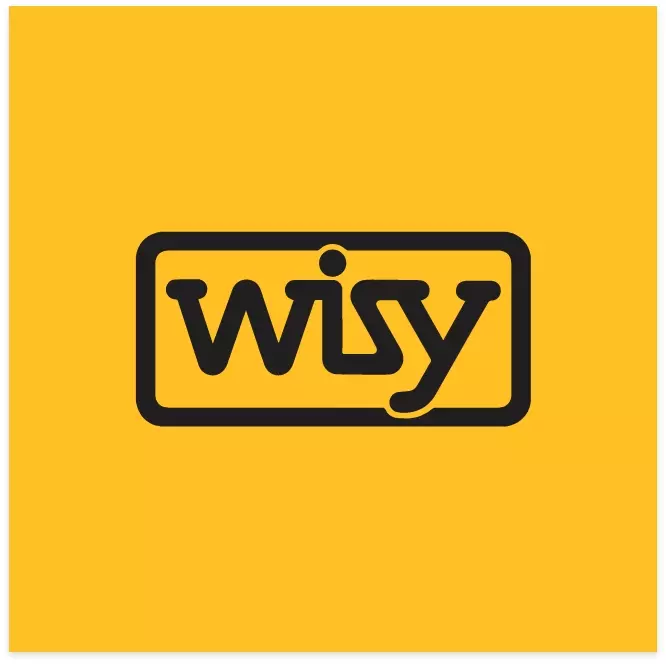 Function
During the pneumatic measurement of the fill level, the hydrostatic ground pressure is measured, which varies depending on the fill level of the cistern. The pressure is usually taken 5 cm above the tank bottom and converted into the fill level on the dial. The dial shows the filling level in %.

Pneumatic pressure is built up in the measuring line system by means of an integrated pump until it is equal to the water pressure above the tank bottom. The pointer has now reached the highest level, the pressure generated by the pump has displaced the liquid column in the measuring line. The air now escapes bubbling out of the measuring line end at the bottom of the tank and the pointer remains in the measuring position . Semi-permanent indication, i.e. the pump closes the measuring line system at top dead centre, the pointer stops temporarily and then drops again very slowly.