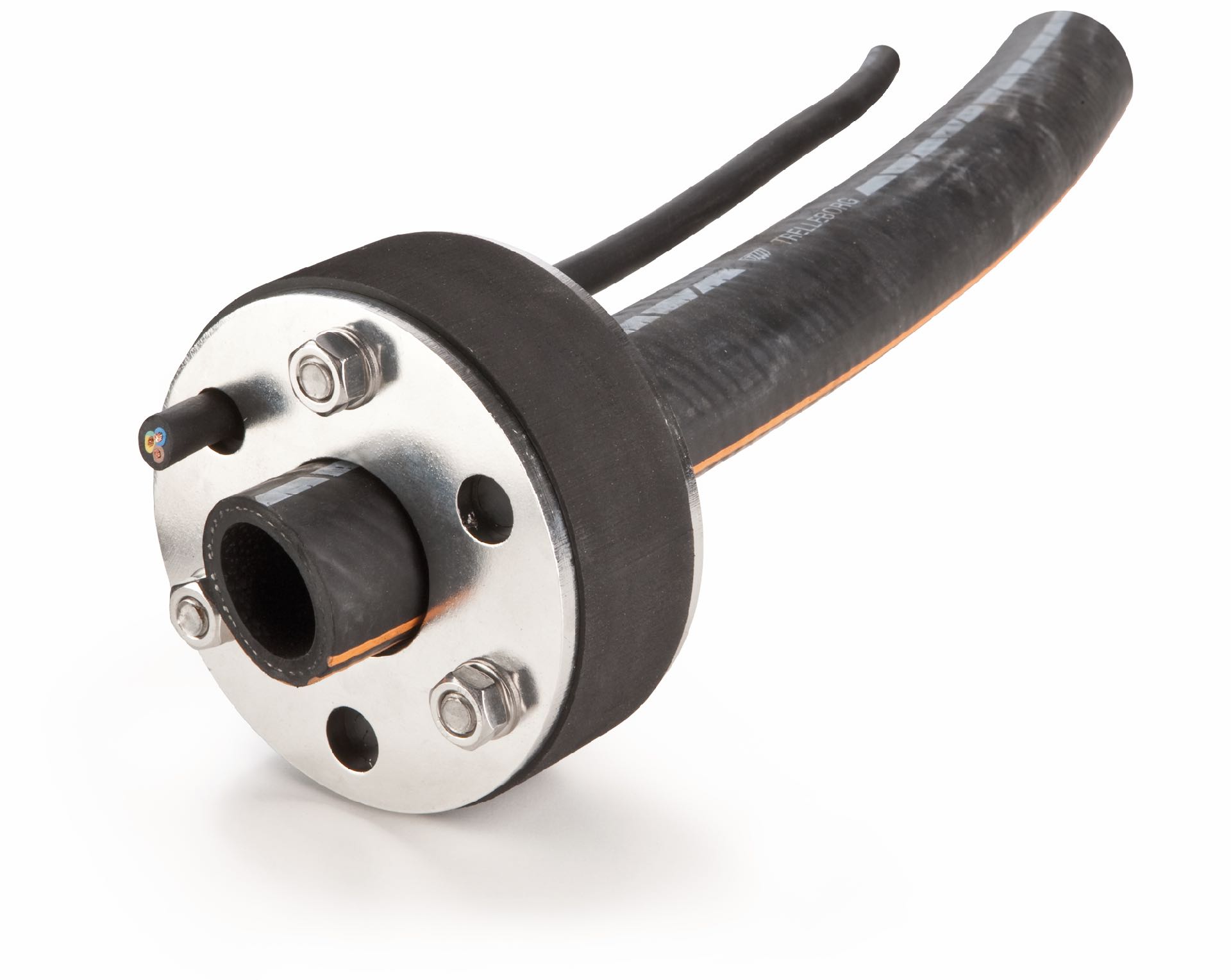 Wall bushing
Wall duct WD 100 with 100 mm outer diameter and 4 holes

1 x Ø 36 mm hole for pressure or suction pipe (1" PE pipe)

2 x Ø 10 mm hole for E-cable

1 x Ø 6 mm hole for E-cable

For installation in pipes with an inner diameter of 100 mm.
Available, delivery time: 2-5 days
The wall bushing seals pipes at penetration points and consists of a 30 mm thick rubber disc with two stainless steel plates and screw fittings, including an integrated electrical cable seal. It is only suitable for use against "non-pressing" water. The designations WD 100 and WD 110 refer to the outer diameter of the wall duct.

When using a standard KG pipe with DN 100, the wall duct WD 100 fits exactly into the pipe, while the wall duct WD 110 fits into the sleeve.
The payment is uncomplicated in our store! You can find detailed info about payment and shipping here. We offer the following payment methods:
Ships Worldwide
FREE DOMESTIC SHIPPING
Once your order is placed, you will receive a confirmation email letting you know that our fulfillment team has received your order. Once your order is fulfilled, you will receive an email notification with your tracking information. Shipping fees are non-refundable in the case of returns. We ship with: