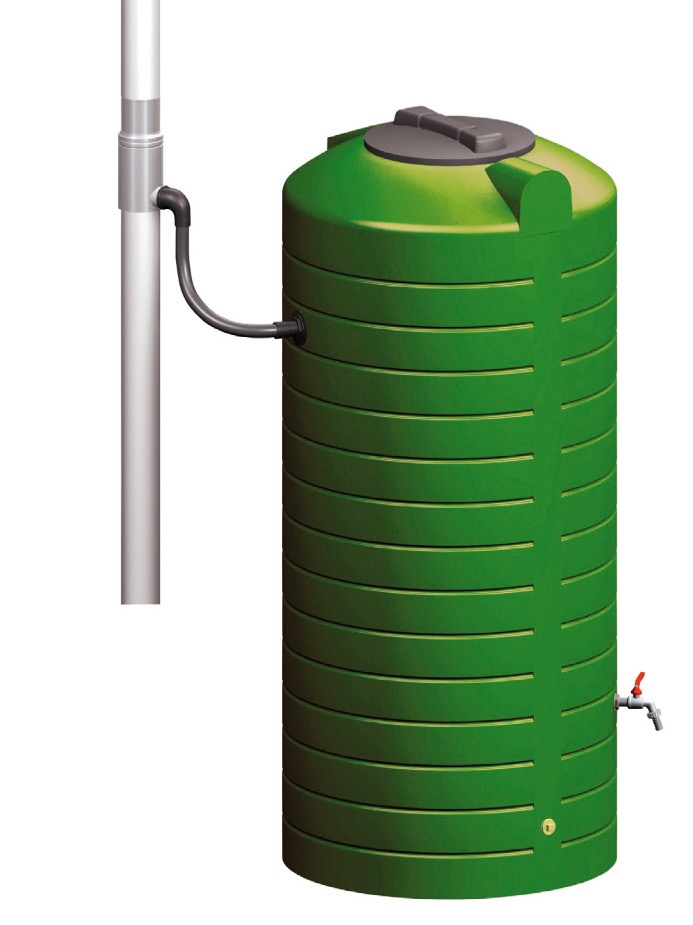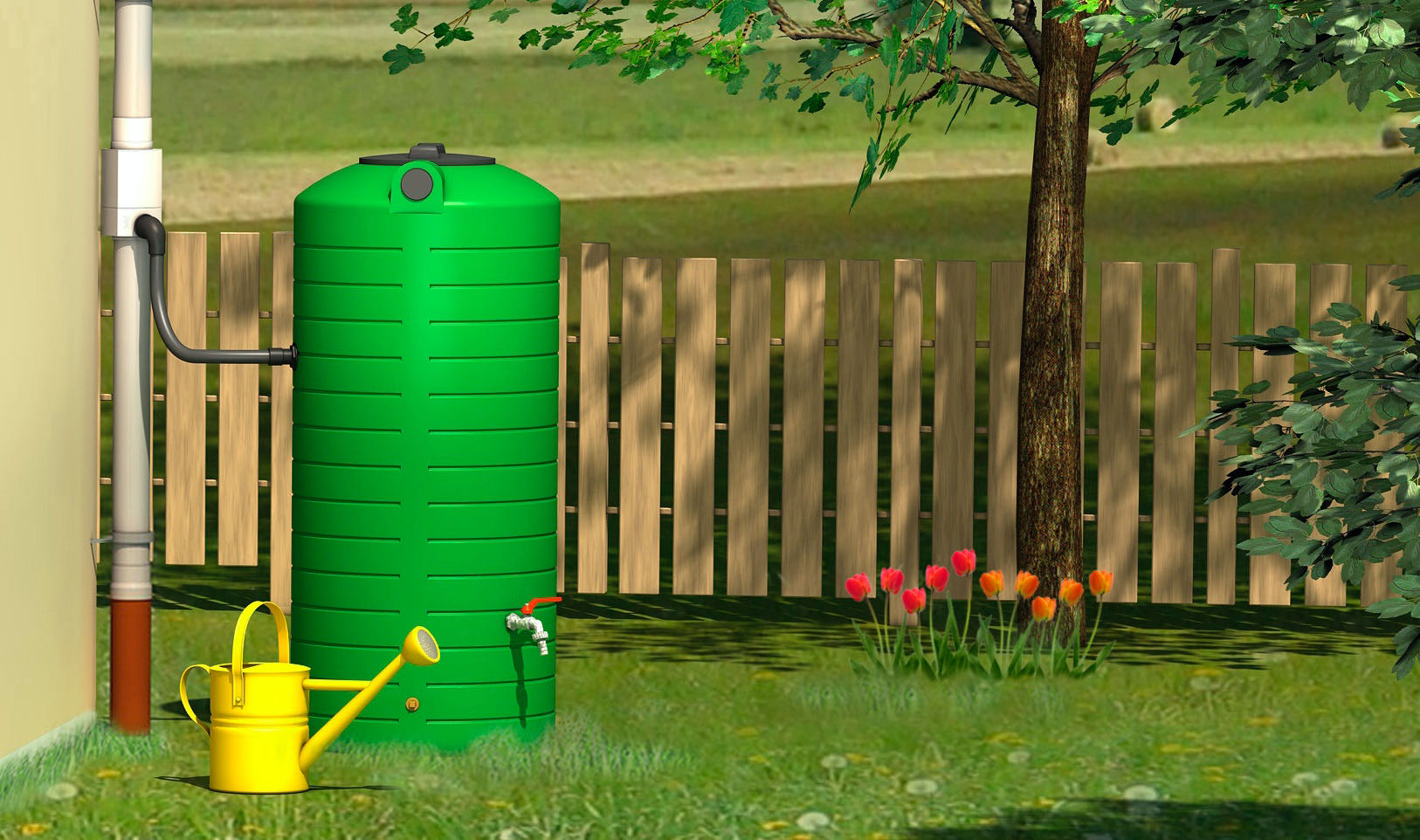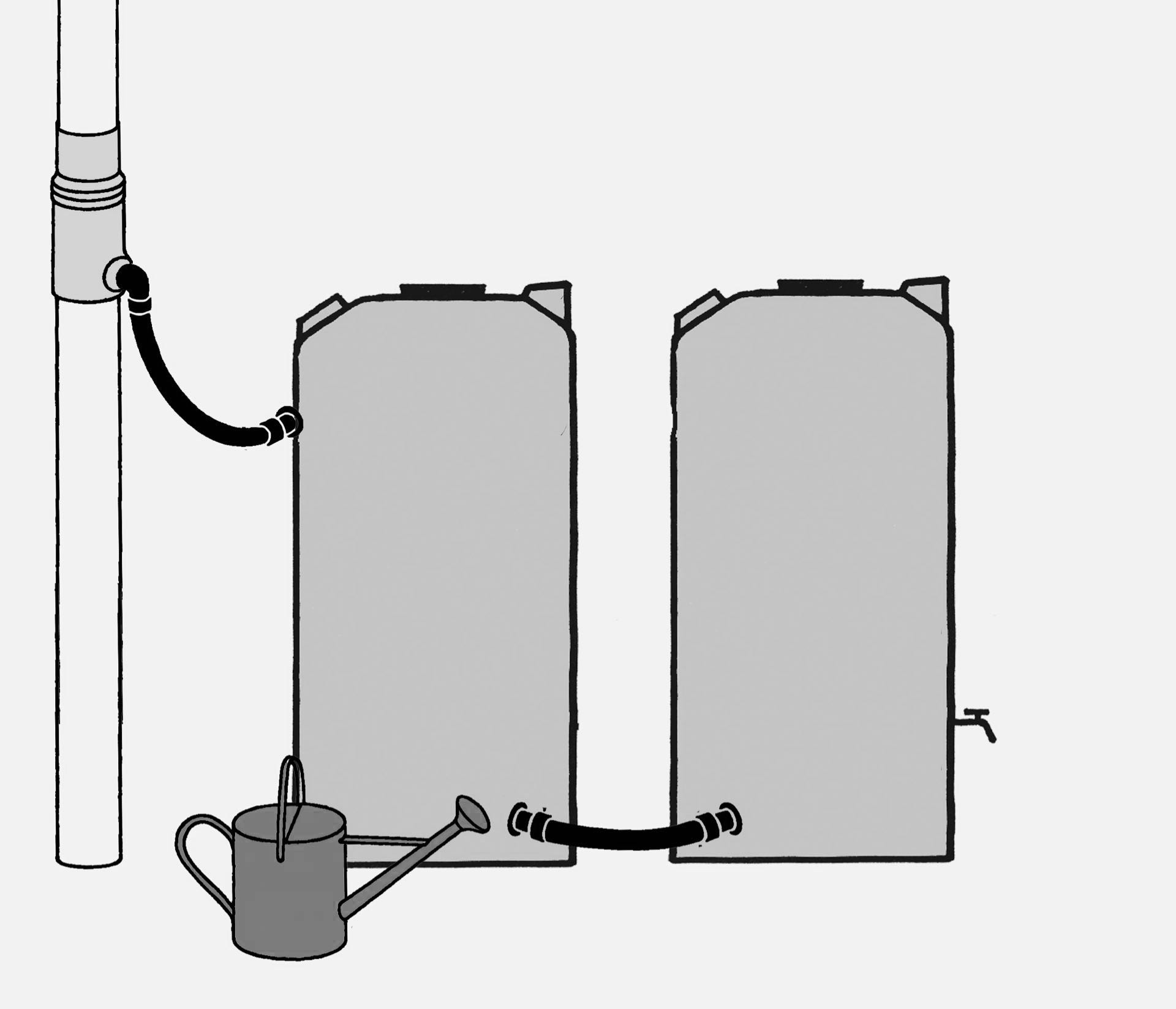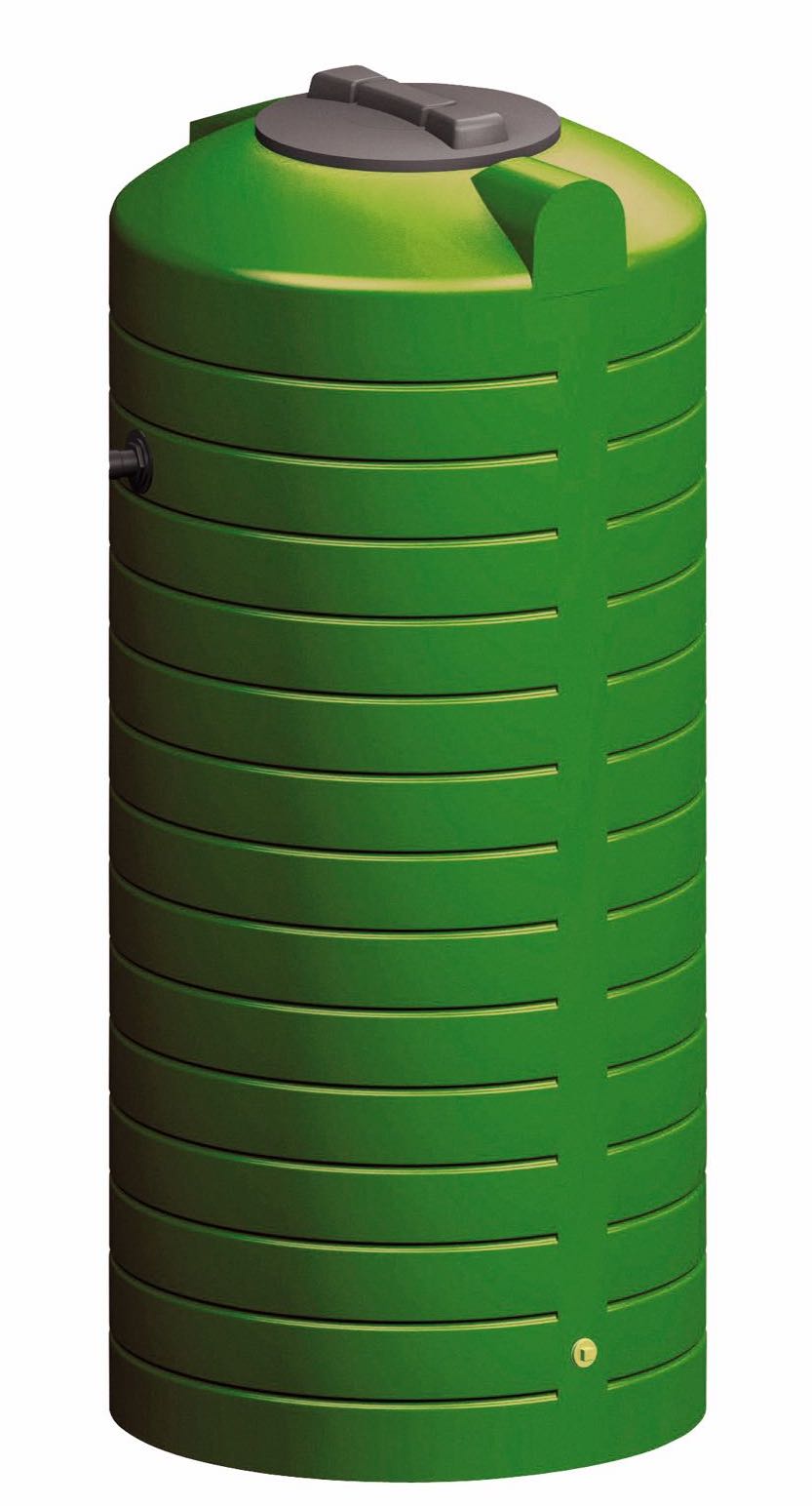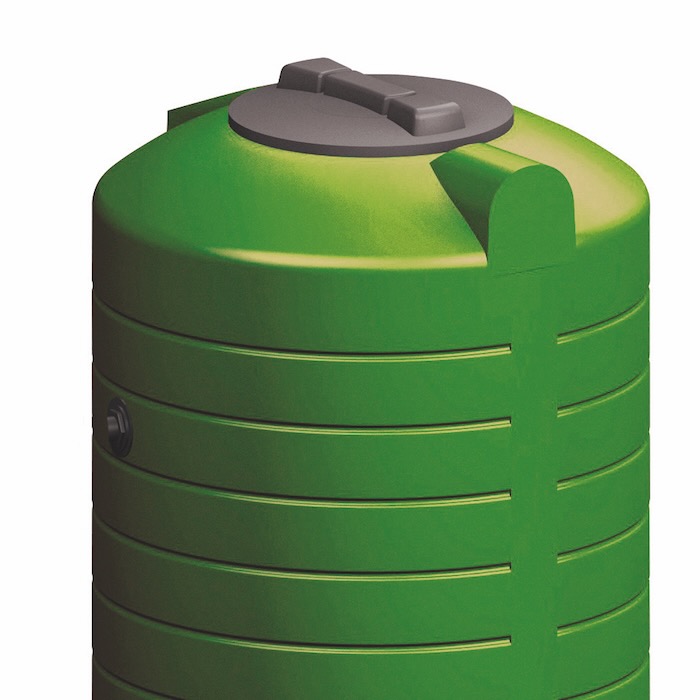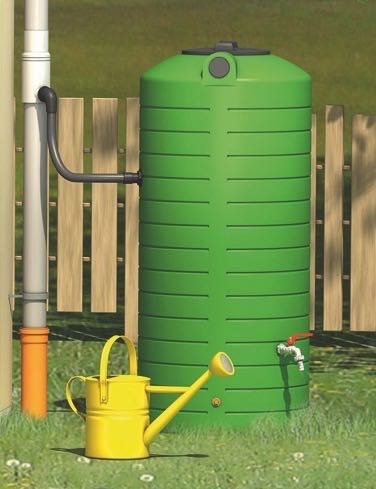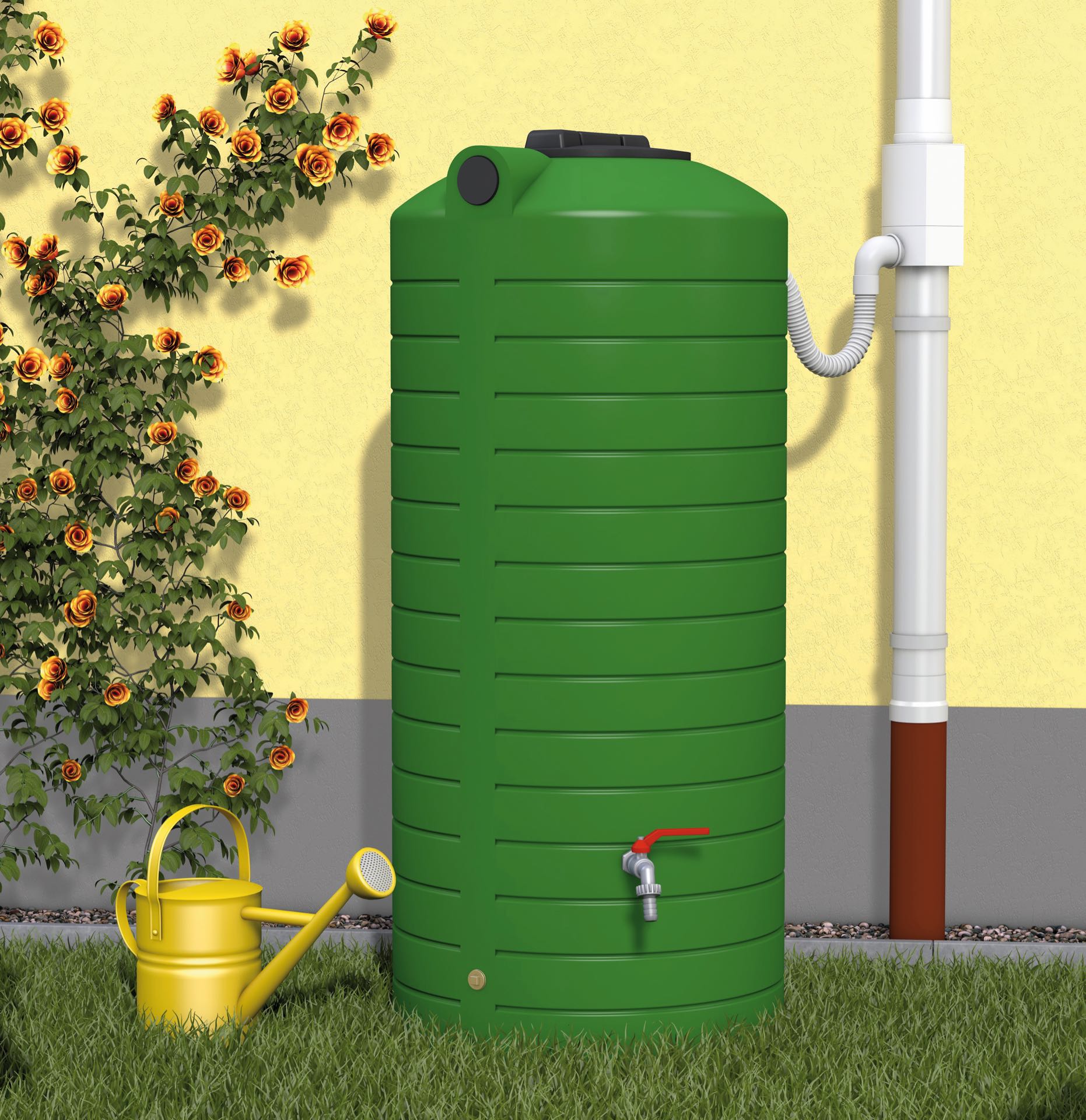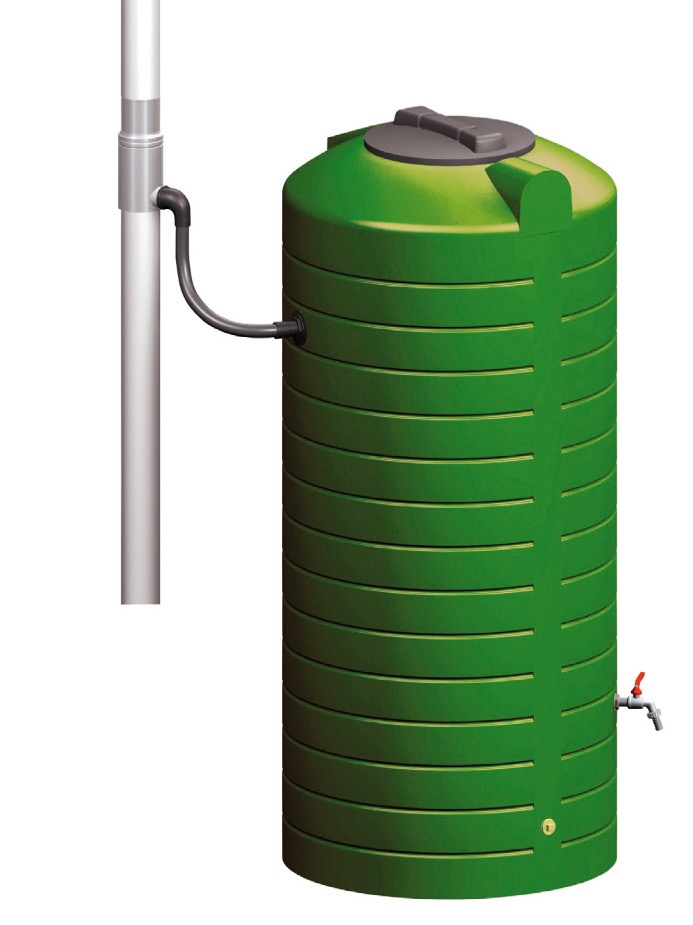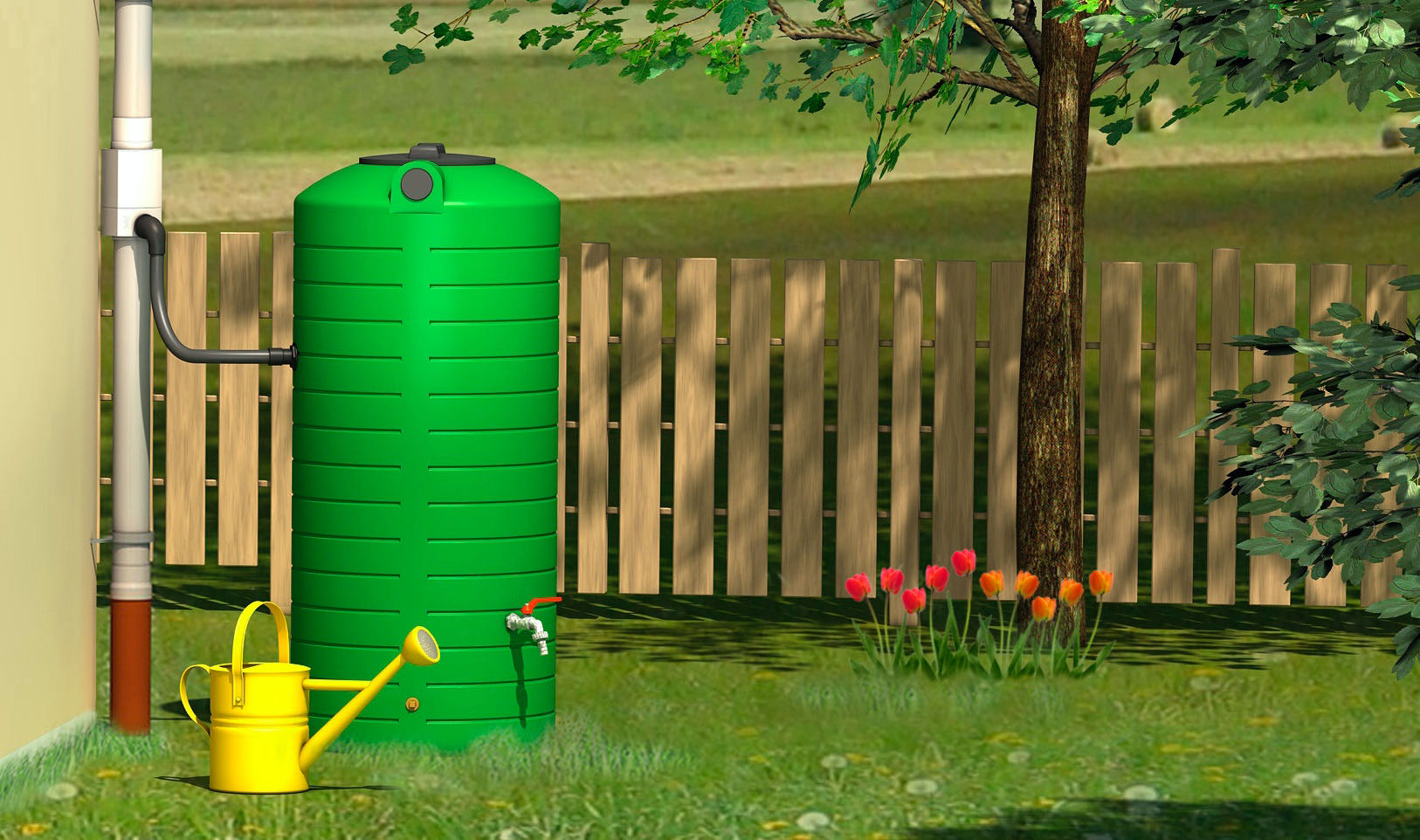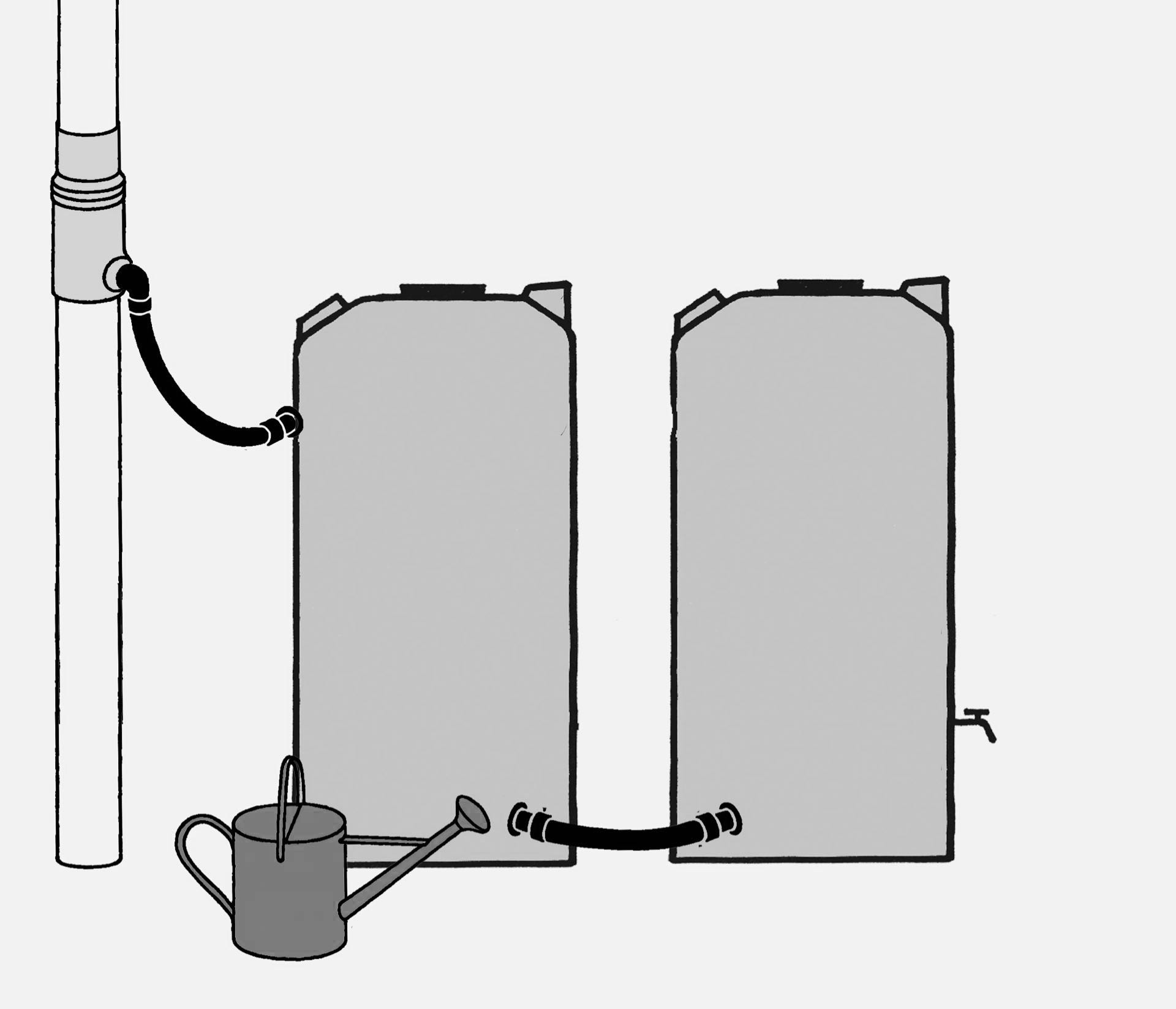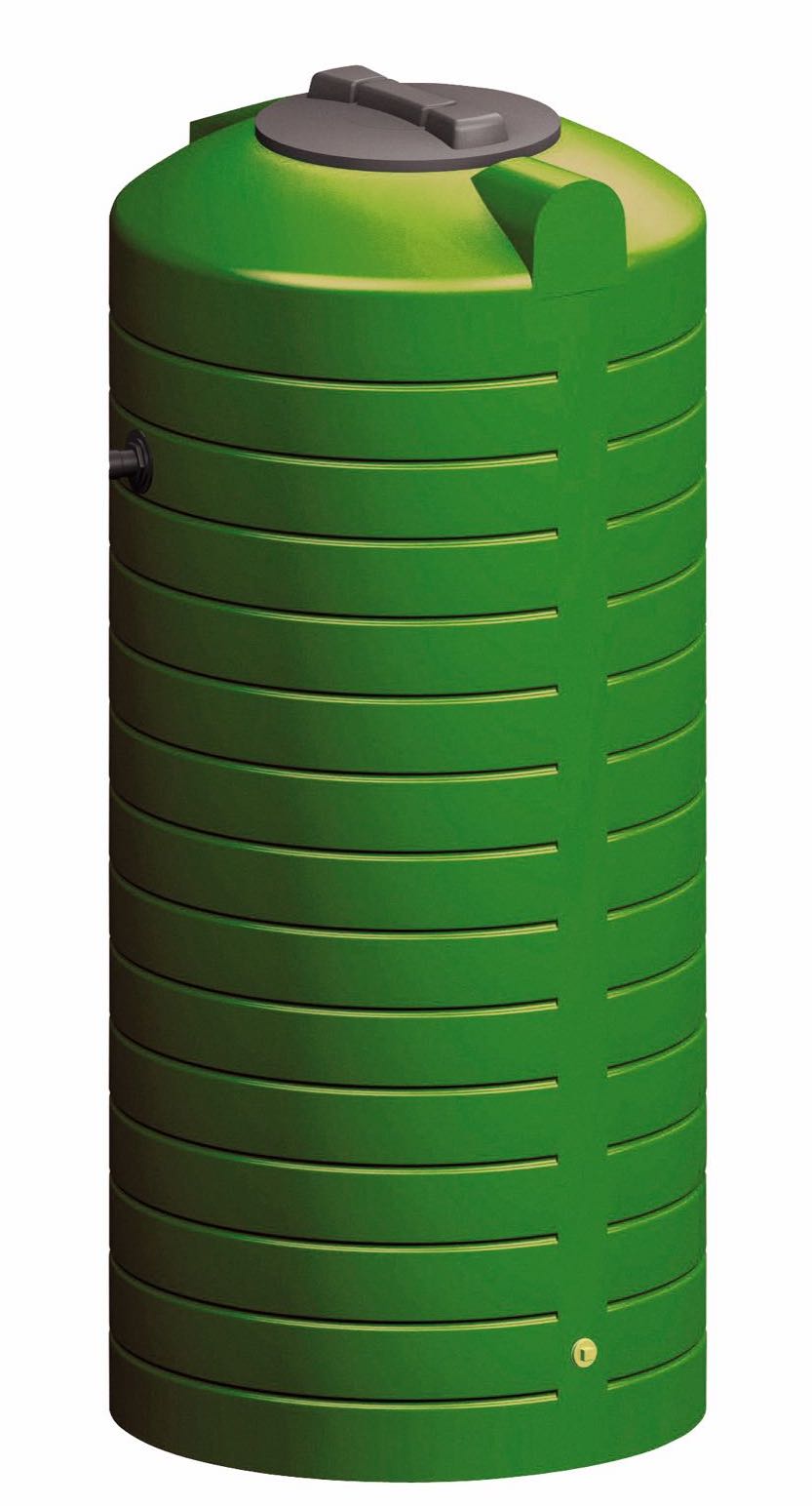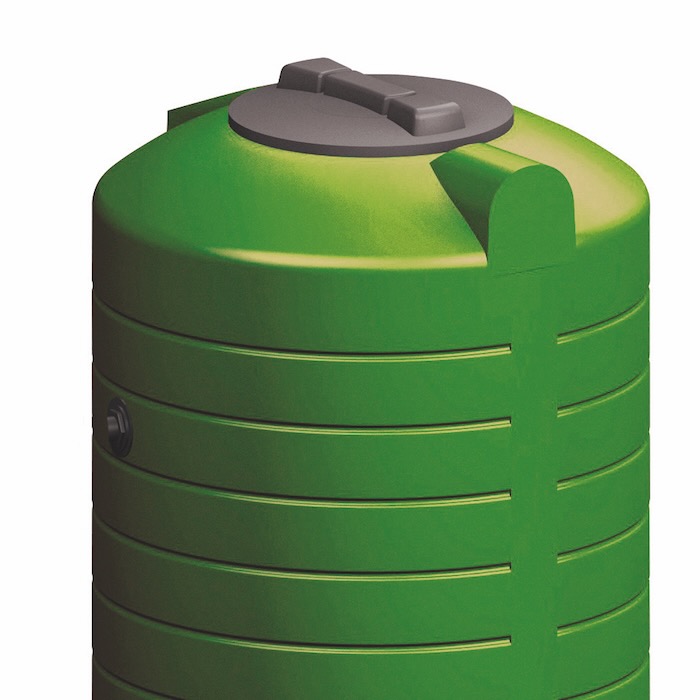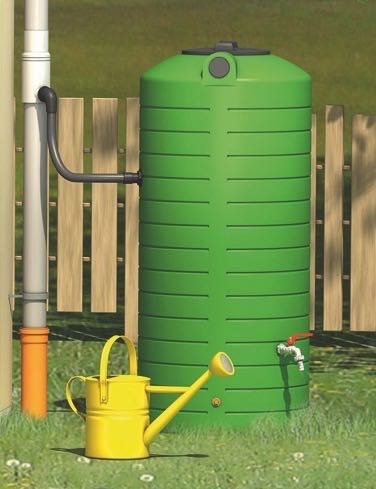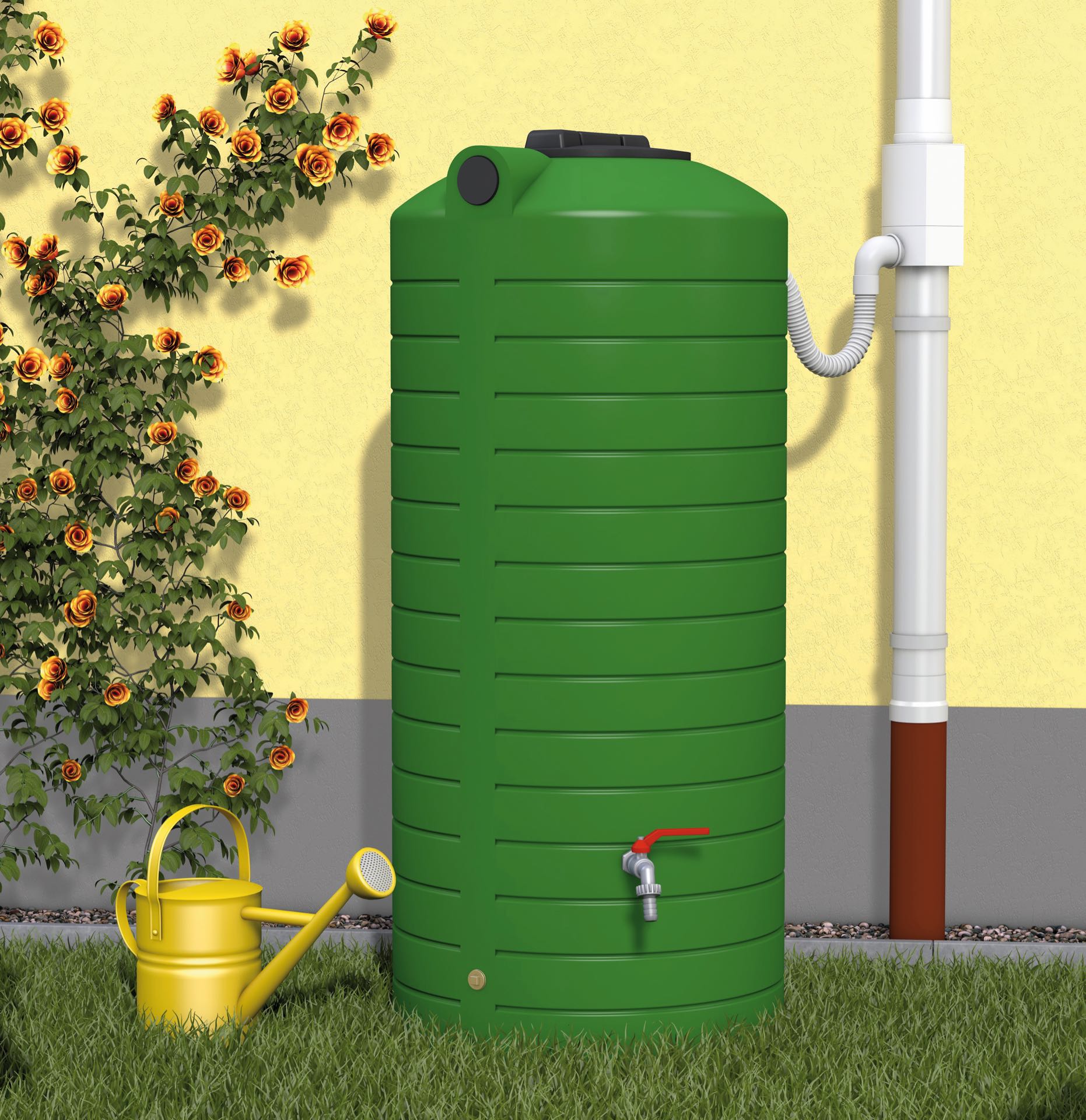 Garden rainwater set
Stabilix rain barrel

Garden rain collector

Rain barrel connection hose

Outlet tap
For collecting rainwater. Seamlessly made of environmentally friendly and physiologically harmless polyethylene. The solid wall thickness guarantees durability and winter resistance.
The storage volume of a STABILIX rainwater barrel is 500 litresand can be expanded as required by connecting several STABILIX rainwater barrels. STABILIX -barrels. The opaque colouring prevents algae formation. The lockable safety lid prevents fly and mosquito breeding
.
The rain barrel is prepared for the connection of a watering can tap and the connection of a free-standing external pump. Thanks to its compact dimensions (ø 70 cm), the rain barrel fits through any normal cellar door and can therefore also be used for domestic purposes.
- No shipping outside Europe -
Garden rainwater set, consisting of:
Rain barrel STABILIX
Garden rainwater collector GRS made of stainless steel with filter insert. Suitable for downpipe diameters according to customer specifications, 76, 80, 87 102 or 110mm.
Rain barrel connection hose
Tap Dimensions: Rainwater collector inlet in approx. 1.22 m diameter approx. 0.7 m Overall height approx. 1.57 m
The payment is uncomplicated in our store! You can find detailed info about payment and shipping here. We offer the following payment methods:
Ships Worldwide
FREE DOMESTIC SHIPPING
Once your order is placed, you will receive a confirmation email letting you know that our fulfillment team has received your order. Once your order is fulfilled, you will receive an email notification with your tracking information. Shipping fees are non-refundable in the case of returns. We ship with:

| Garden rainwater set | Colour | Art. No. |
| --- | --- | --- |
| Garden rainwater set | green | GT 5300 |
| Garden rainwater set | stone grey | GT 5350 |